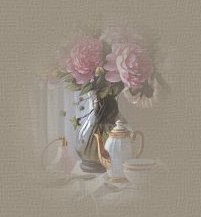 Be strong and of good courage,

do not fear or be afraid of anything;

for the Lord your God,

He is the One who goes with you.





He will not leave you nor forsake you.

We maybe weak in our bodies

but we live in the strength

of our Lord's power to use.







A cup of tenderness,

Filled with warm smiles

Shared with love and

A listening heart

Are the best gifts in life!.





May the sun shine upon your path

And bring you sweet peace along the way!







God Bless You!